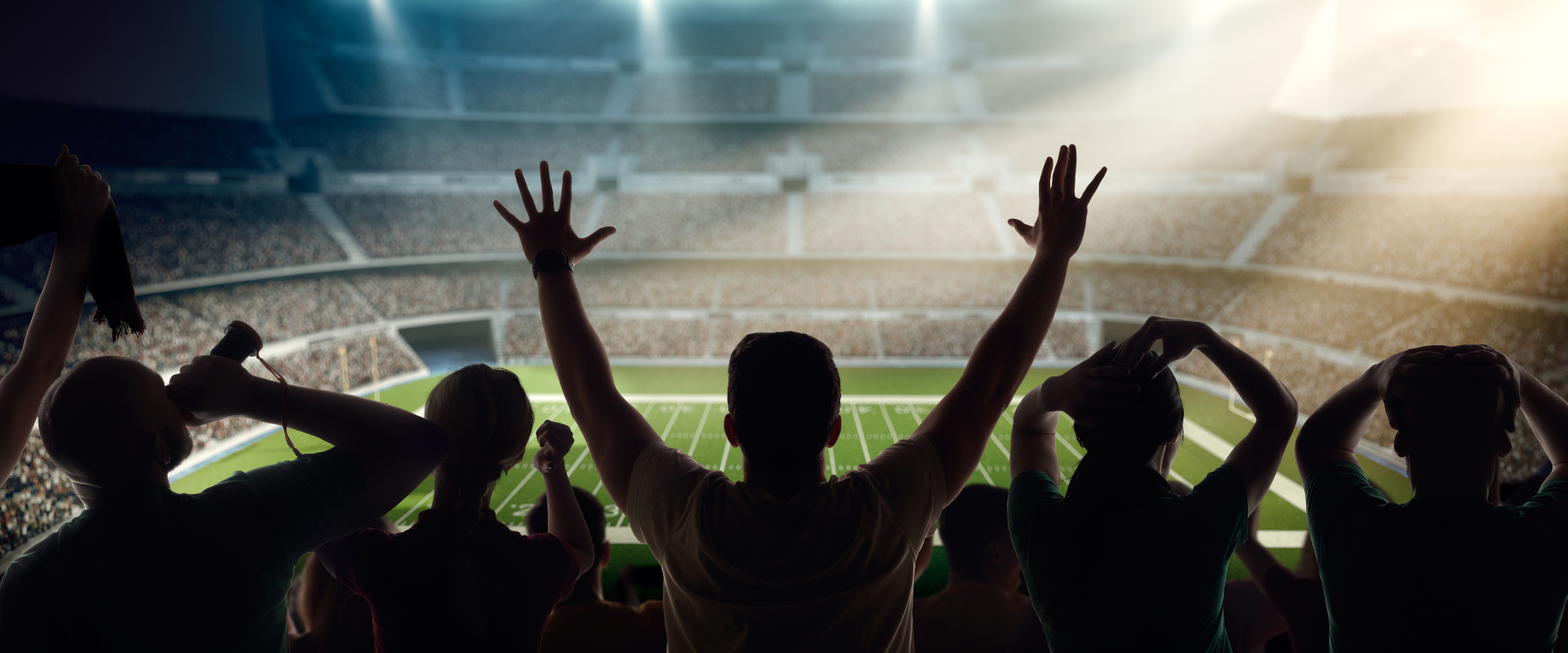 Packers Shuttle
Calling All Packers Fans
Experience the electric atmosphere of game day in Green Bay without the hassles of navigating traffic or paying inflated game-day hotel rates. Choose resort accommodations at Blue Harbor Resort in Sheboygan, just one hour from Lambeau Field and catch the Packers Shuttle from Sheboygan, WI.
When you book a Packers game day stay with us, you'll get a complimentary drink in On the Rocks Bar & Grill for a little pre-gaming and then our resort shuttle will deliver you to Discovery Coach in Sheboygan, just four minutes from Blue Harbor Resort, to catch their Green Bay Game Day Shuttle up I-43 North, and pick you up after your return.
Book Your Game Day Stay
USE PROMO CODE
PACKERS
*PACKERS rate includes complimentary round-trip shuttle to Discovery Coach to catch your Sheboygan shuttle and one complimentary drink per night for pre-gaming at On the Rocks Bar & Grill. Rate does not include game tickets or cover the cost of the Discovery Coach shuttle. Black out dates and minimum night stays apply.
Discovery Coach Packers Game Day Shuttle
Discovery Coach will make it easy for your family or group of friends to get to Lambeau field for any regular season Green Bay Packers home game right from Sheboygan. You'll enjoy parking within an easy walking distance to the stadium, more time for fun, and less road rage.
Secure your own tickets to the game to catch the action live, of just soak up the experience of Title Town, exploring the bars, restaurants, and tailgating all around Lambeau Field. After the game, your Packers Shuttle will provide a relaxing and comfortable ride back to Sheboygan where the Blue Harbor Resort shuttle will pick you up and bring you back to the resort.
Packers Shuttle Reservations Are Required
$50 per person round trip
Game Day Shuttle Schedule
*All times subject to change. Discovery Coach reserves the right to cancel any Packers Shuttle that does not meet their minimum requirement of passengers, or for any reason beyond their control such as weather or driver availability, with a cancellation notification at least 24 hours in advance.
Discovery Coach Green Bay Game Day Shuttle FAQs
Discovery Coach Contact Information
Just 4 minutes from Blue Harbor Resort in Sheboygan, WI.
1139 Pennsylvania Ave | Sheboygan, WI 53081
920-459-2960
Office Hours
Monday - Thursday 9am-4pm CDT
Friday 9am-12 Noon