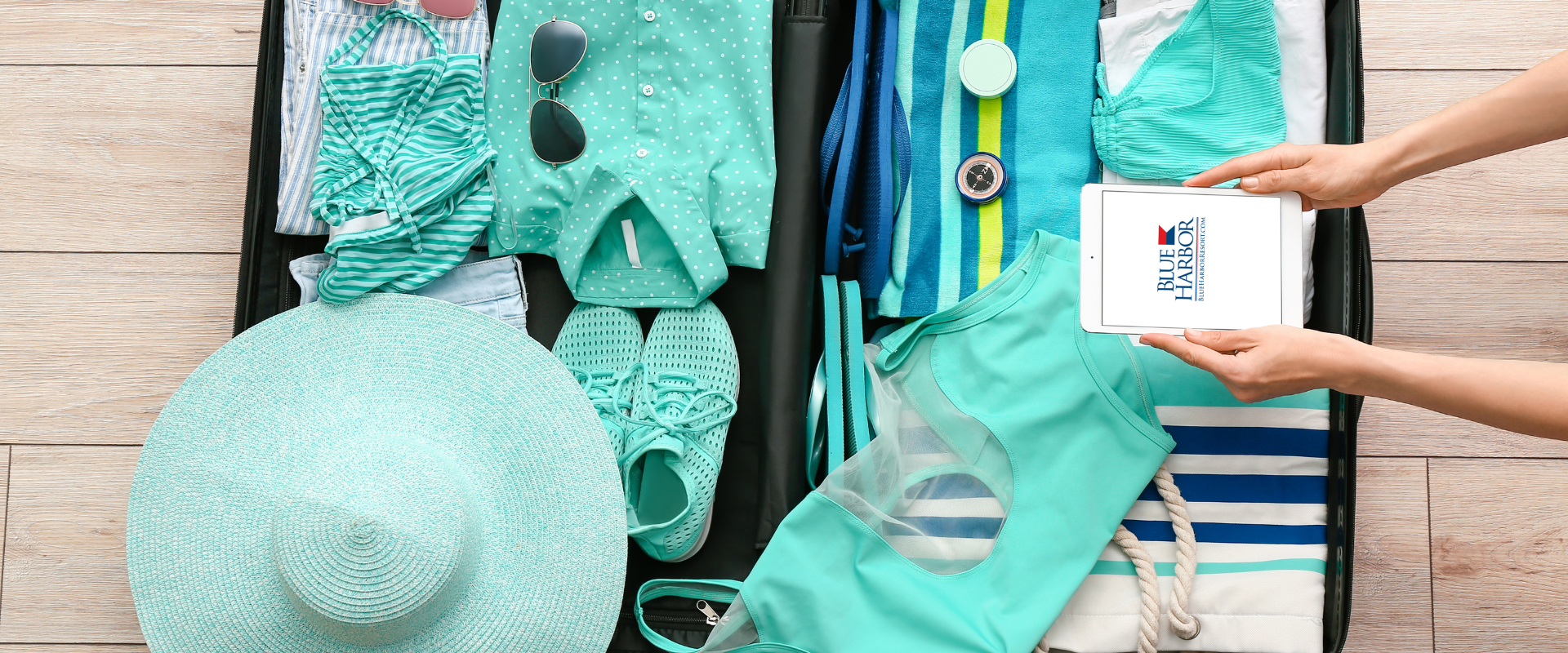 What to Bring
A visit to our indoor waterpark in Wisconsin is a unique experience and you may be wondering what we provide at the resort and what you should bring from home. Review our list of what to bring to prepare you to dive right into family fun when you arrive at Blue Harbor Resort.
Swimsuit/Cover-Up

Plastic bag to carry wet suits home

Swim goggles/Earplugs

Flip flops/Aqua socks

Waterproof watch

Exercise clothing

Reading materials

If you'd like to enjoy the waterpark experience, but won't be in the water, remember to pack a cool t-shirt and shorts to wear while in the waterpark, which is consistently heated to 84 degrees.
Even if you forget one of the recommended items, you don't have to do without – just stop in at The Boutique or Pier Fun Zone Arcade and pick it up. While you're there, don't forget to purchase a unique gift for a special person or a souvenir for you to take home as a memento of your visit to our Wisconsin indoor water park resort.
Please note all day pass guests are asked to bring their own towels for use in the park to avoid additional fees. Waterpark towels are subject to an additional $3 towel fee per person.