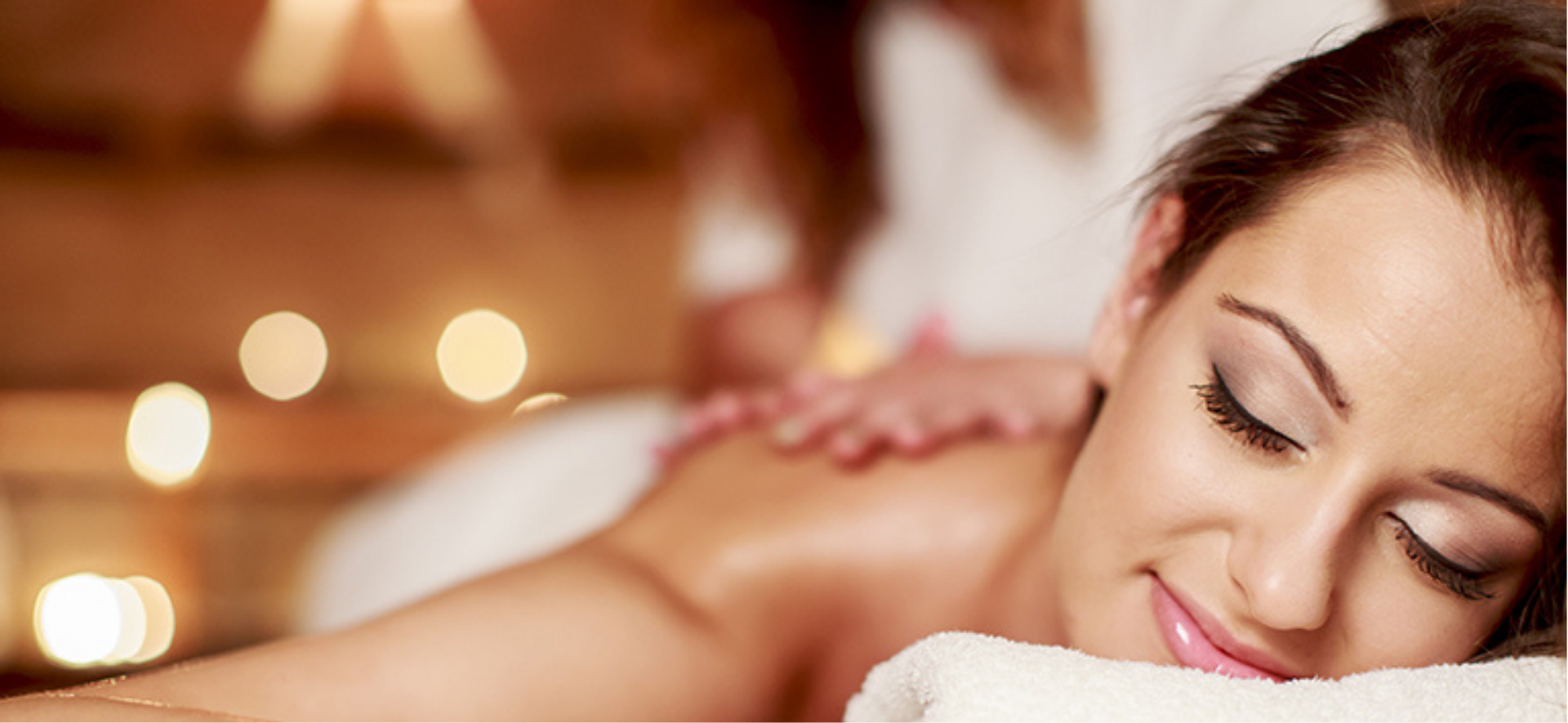 Massage Therapy
Renew your mind and body with a personalized massage therapy experience at Reflections Spa & Salon. We use Ilike products during our massage services that contain only naturally derived ingredients such as whole fruit and herb pulps. Combined with our individualized massage techniques, these exceptional products will leave you feeling balanced and completely relaxed.
Blue Harbor Resort guests and locals alike will find deep relaxation with massage services including Swedish massage, therapeutic massage, shoulder massage, prenatal massage, and couples massage offered by Reflections Spa and Salon in Sheboygan, WI. With the addition of aromatherapy, CBD oil treatments, and deep tissue, we'll customize your service to meet your specific needs.
Massage Spa Services
REFLECTION SPA SIGNATURE MASSAGE
Our signature massage uses a refreshing blend of essential oils throughout your Swedish massage. The service uses light to medium pressure to ensure the greatest mind and body rest.
60 minutes $155 | 90 minutes – $185
INTUITIVELY YOURS
Not sure what you need? Let our talented therapists listen to their instincts. They will use a variety of techniques to bring you peace and relaxation, as it is tailored uniquely to you. Hot towels and aromatherapy will assist this medium pressure massage.
60 minutes $165 | 90 minutes – $195
THERAPEUTIC MASSAGE
This massage uses medium to firm pressure along with the therapeutic techniques to help release those chronic "knots" or tension areas that we are all prone to in our daily lives.
60 minutes – $185 | 90 minutes – $215
THE ATLAS
Feel like the weight of the world is sitting on your shoulders? This massage focuses solely on the head, neck, and shoulders. You will leave this service feeling lighter and more relaxed.
30 minutes – $65
FIRE AND ICE
A variety of hot and cold stones are used to help melt away muscle pain and tension. This massage will promote a deeper relaxation while loosening the underlying tension that causes achy and painful areas.
75 minutes – $220
COUPLES MASSAGE
Couples can enjoy either our Signature, Intuitively, or Therapeutic Massages in our beautiful couples suite. Each person can choose a service that fits their needs while sharing the room with that special someone in their life.
*Pricing is per couple.
60 minutes – $300 | 90 minutes - $360
PRENATAL MASSAGE
Expectant mothers can expect a relaxing customized massage tailored to their needs. Mothers can expect long flowing strokes of the Swedish massage technique to lull them into a peaceful state of mind and body. (Not recommended for expecting mothers in their first trimester).
60 minutes – $165 | 90 minutes - $195
ADD ONS
CBD Add On - $20
Deep Tissue Add On - $45
*Save $10 on services booked Monday-Thursday.
Book Your Massage Spa Services