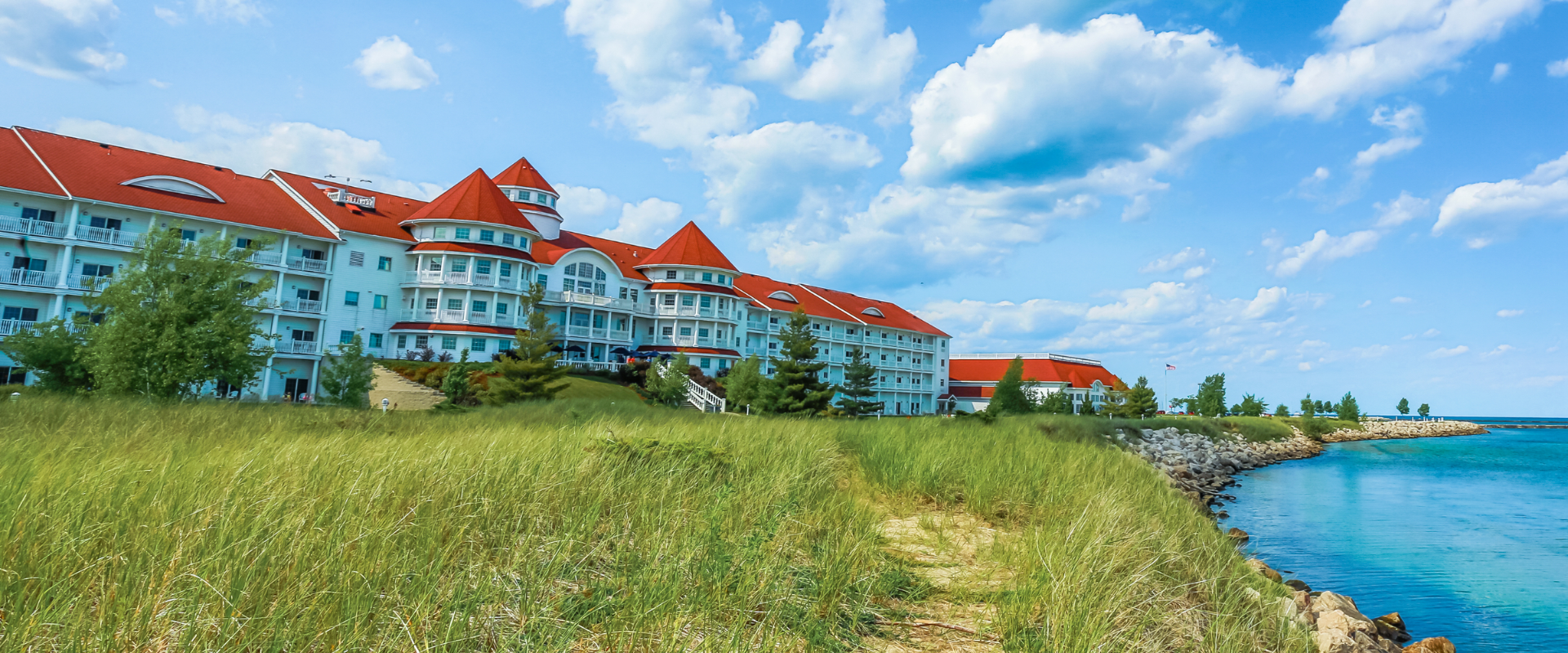 Meetings
Wisconsin Meetings
From initial concept to flawless execution, a Blue Harbor event involves far more than menus and Sheboygan meeting spaces.
You want to collaborate with an organization committed to creativity, excellence and innovation. So do we. You aim to deliver memorable experiences and lasting impressions. So do we. So choose a strategic partner who understands your goals and helps you exceed them. Choose Blue Harbor.
Conveniently located on the shoreline of Lake Michigan in the Harbor Centre District of Sheboygan, the Wisconsin Conference Center at Blue Harbor Resort provides beautiful and unique indoor and outdoor Sheboygan meeting spaces that are customizable to your needs. The resort boasts more than 16,800 square feet of convention space, team building, on-site restaurants, and local attractions — not to mention scenic Lake Michigan right outside your window.
Your guests will feel right at home in our stately and comfortable deluxe accommodations. The resort offers 179 guest suites that range in size from 500 to more than 1,900 square feet. We also offer beautiful two-bedroom and four-bedroom villas, and we have ample free parking.
Whether you're visiting us for a work conference, a wedding, a church retreat or something altogether different, prepare for your family to want to join you!
Corporate Meetings
Blue Harbor Resort views every meeting as an opportunity to provide unique solutions that not only achieve but also exceed your organization's goals. Whether you're focused on driving sales, conducting a training initiative, introducing a new product, inspiring breakthroughs or fostering innovation, Blue Harbor Resort's unparalleled professional development and creative resources will help you produce dynamic meetings, imaginative special events and one-of-a-kind networking opportunities.
Combining unique meeting accommodations and an outstanding array of recreational options including our indoor waterpark, full-service restaurants, a spa, and our adjacent proximity to the many attractions in and around the city of Sheboygan, it is easy to see how Blue Harbor Resort sets the standard for meeting success.
Inspire, motivate and reward your top performers with a trip to Blue Harbor Resort. From vacation packages to gift certificates, it's easy to share the Blue Harbor Resort experience.
Wisconsin Meetings Resources