The Sandbar
When you're outdoors enjoying our pool, take a break from the fun in the sun. Quench your thirst and re-fuel at our newly refreshed poolside bar, The Sandbar. Grab a bite to eat without missing a minute of sun—order your favorite dish from The Sandbar and have it delivered right to your chair. So, sit back and relax poolside at our family resort in Wisconsin.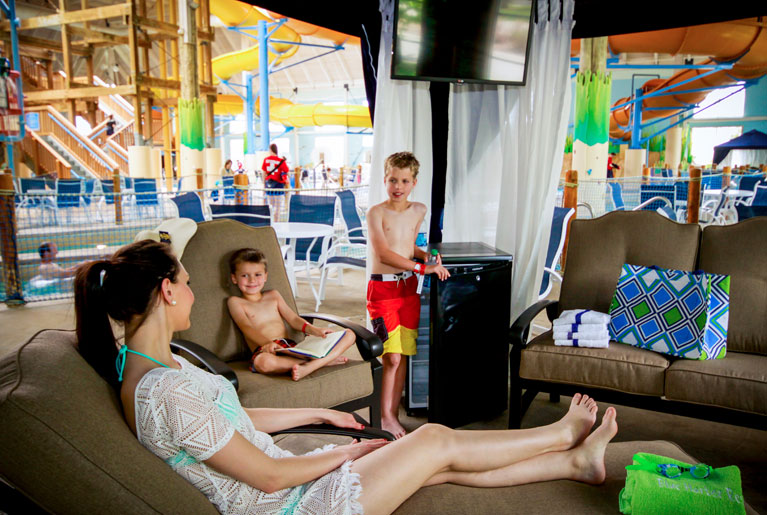 Private Waterpark Cabana Rental
Cabana rentals for resort guests.Make it easy for the kids to come to find you while you relax in co...
Learn More
Luxury Outdoor Cabana Rental
Luxury Outdoor Cabana rentals for resort guests.Reserve a space all your own, and take in the sun on...
Learn More