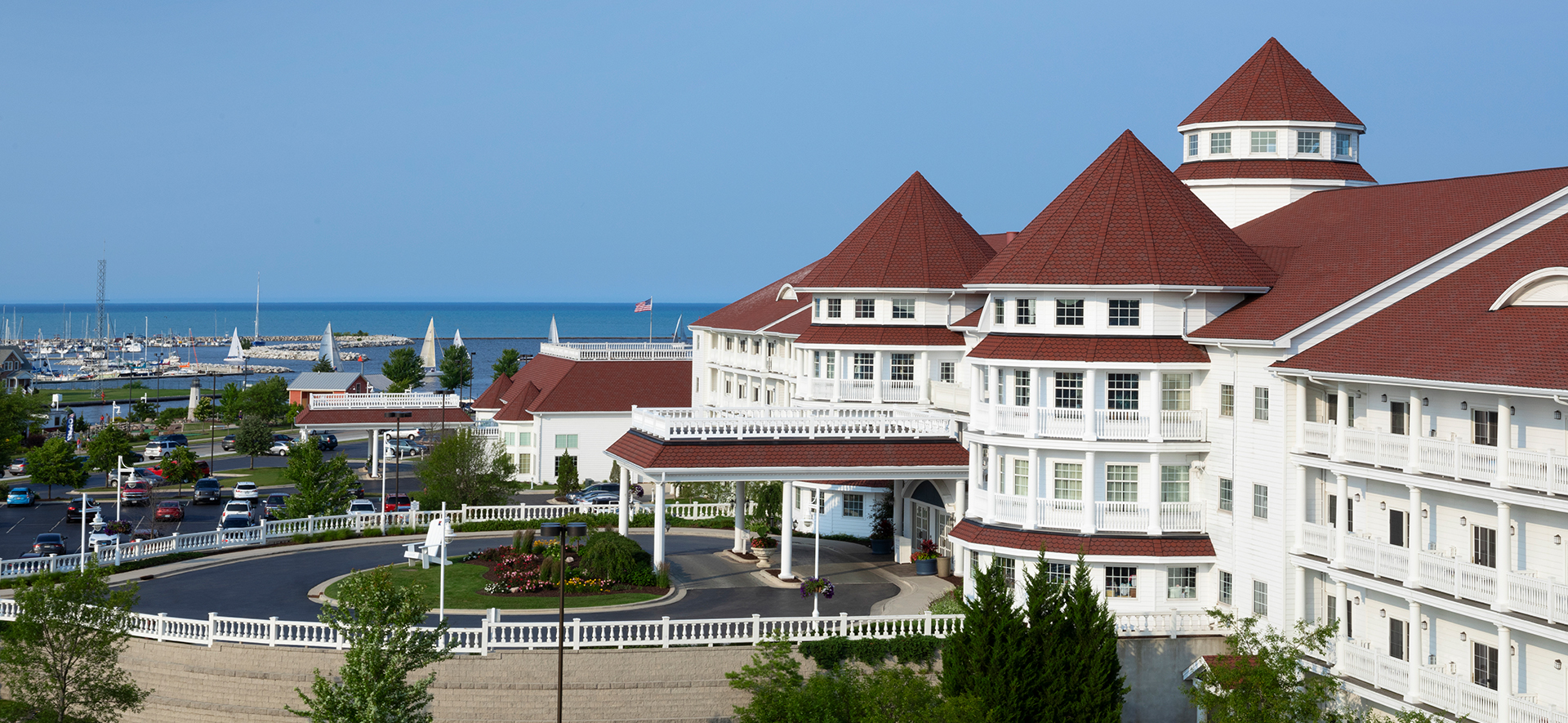 Policies
To help you plan your stay at Blue Harbor Resort in Sheboygan, WI, please review our policies and procedures prior to your arrival. If you still have questions, please reach out in advance so we can make your stay memorable once you arrive.
Check-in time begins at 4:00 pm or as rooms become available.
Checkout: 11 a.m.
Credit Card and ID required at Check-In
A $25 fee will be charged per person if you would like to receive your water park passes before 1:00 pm on the day of arrival.
Two-night minimum may apply for weekends, holidays and premium periods.
Wearing of cover-ups and shoes is appreciated in all public areas and restaurants.
PET-FREE
Blue Harbor Resort is a pet-free facility. Guests arriving or bringing pets into the resorts suites or villas will be asked to checkout and will forfeit their deposit (a cleaning fee of up to $250 will be charged to the guest).
In accordance with the ADA, service animals are welcome and must be under your control at all times, whether this is by the means of a leash, hand gestures or voice control, your service pet cannot become unruly. In addition, if your service animal were to damage anything in the hotel room, you are still liable for the cost of those damages.
HOUSEKEEPING - Villas
Blue Harbor Resort 2 bedroom and 4 bedroom villas will receive a daily refuse pick up starting at 9 am. Please leave refuse for pick up inside the main door. If staying 5 nights or more, villas will receive an amenity replenish and towel replacement on the 3rd day. *Stayover service does not include bed-making or sheet changes.
HOUSEKEEPING - Suites
Blue Harbor Resort Suites will receive daily used towel repayment, daily amenity replenish, and daily refuse removal or resort guests can choose to Go Blue. *Stayover service does not include bed-making or sheet changes.
HOUSEKEEPING - Go Blue
Every day millions of gallons of water are used to wash towels that have only been used once. By forgoing your stayover service and reusing towels, saving amenities and reducing plastic use, we limit our environmental footprint one room at a time with our new Go Blue Program.
To conserve water and reduce our environmental footprint, please hang your "GO BLUE" door hanger located in your guest room on your door the night before to forgo your daily stayover service the following day.
Click here to learn more about our environmental initiatives and our Go Blue Program to forgo stayover service.
ADA
Blue Harbor Resort offers handicap accessible suites for guests with special needs. In accordance with the Americans with Disabilities Act, our suites that have been designed for guests that utilize a wheelchair, or require extra space. In addition, our public spaces are all wheelchair accessible, including the front desk. Our parking facility features handicap parking with wheelchair ramps to access the main lobby.
All of our ADA handicap accessible rooms are non-smoking.
SMOKING POLICY
Smoking, including the use of electronic cigarettes and smokeless tobacco, is not allowed on guest room patios and balconies, or in any area of the resort or water park. However, you may smoke in designated smoking areas, conveniently located outside all primary entrances (doors 1-4). A cleaning fee may be applied if this policy is not followed.
FIREARM POLICY
Blue Harbor Resort, prohibits persons from carrying or otherwise possessing a firearm on hotel property, including carrying firearms in an open or concealed manner. This policy applies to all firearms, regardless of whether the firearm is a handgun or a long-barreled gun. Blue Harbor Resort, reserves the right to request guests and visitors who fail to abide by this policy to leave the hotel premises. Failure to leave at the request of the Resorts staff may result in the Sheboygan Police Department being contacted, and may subject you to further legal action for failure to abide by this policy, including trespass.
This policy does not apply to law enforcement officers.
DEPOSIT POLICY
One night's room rate plus tax is required in advance. Personal checks are accepted for advance deposits only. Checks are not accepted for reservations within four weeks of arrival.
CANCELLATION / MODIFICATION POLICY - Villas
There will be a $50 charge if you choose to cancel your reservation more than 14 days prior to arrival. You will be charged the first night's deposit if you choose to cancel less than 14 days prior to arrival.
There will be a $50 charge if you choose to modify your reservation 14 days prior to arrival. You will be charged $100 if you modify your reservation less than 14 days of arrival.
CANCELLATION / MODIFICATION POLICY - Suites
Should you choose to cancel up to 72 hours prior to arrival date, a $25 cancellation fee per room applies. If you choose to cancel the reservation within 72 hours of the arrival, 100% of the first night's room rate plus tax is forfeited.
Rates are subject to change at any time without notice. Rates may increase during premium periods.
Group rates are available on 10 or more rooms.
Unconfirmed rates are subject to change at any time without notice and may increase during premium periods.
Guests must be at least 21 years of age to rent a room.
Your family's safety is Blue Harbor Resort's top priority. In order for us to continue providing our high safety standards, we require your full cooperation to abide by Blue Harbor Resort's fire safety regulations.
Please be advised that the use of electrical heating appliances, except for those supplied by Blue Harbor Resort, is strictly prohibited in our guest rooms, balconies, patios, or any other location inside or outside Blue Harbor Resort property. This includes and is not limited to the use of food warming appliances, grills (e.g. electric, propane or charcoal), and any electrical device that Blue Harbor Resort deems unsafe. We ask that you take special note of this important safety and health regulation.
Important: Failure to abide by this fire code could result in your family being asked to vacate the room and leave the property without a refund. Failure to comply with these important property rules and area township laws may also lead to arrest and prosecution.
Blue Harbor Resort thanks you for your attention to this most critical safety matter.
**Blue Harbor is not responsible for any pricing or typographical errors and we make every effort to ensure the accuracy of the information published in our websites.
Helpful Hints for Checking In
In order to create an easier check in we ask that you please bring your:
Valid Identification
Credit Cards (Visa, Mastercard, Discover, or Amex accepted. No prepaid credit cards accepted.)
License Plate of Vehicle
Please use main entrance up the ramp when first arriving.
Plan Accordingly
Space is limited for parking in the Condos/Villas. We ask that you plan accordingly when it comes to your method of transportation and the number of vehicles you bring with you.
If you're a Condo/Villa guest you will be issued one parking pass for a 2 bedroom villa. If you are staying in a 4 bedroom villa you will be issued 2 parking passes. These are used to ensure the correct number of guests are using the parking spaces. These parking passes must be visible in your vehicle on the dashboard, as vehicles without them will be towed at the owner's expense.
GUEST CODE OF CONDUCT AND SAFETY
For your safety and enjoyment at our Water Park and Resort, please carefully read all of the text below. Failure to follow any of the regulations, conditions and instructions set forth below may result in serious injury to yourself or other individuals. Individuals not following Park rules and safety instructions, will be subject to immediate ejection from the Park and Resort without refund or other compensation.
DRESS CODE
In keeping with our family-friendly atmosphere, and for health and safety reasons, Blue Harbor Water Park and Resort strictly enforces a dress code. Proper swimwear is required. Swimwear must be made of nylon swim material. No cotton or non-nylon material may be worn in the water or on slides at any time. Guests are welcome to wear swim-style nylon shirts on all of our rides. Swimwear with rivets or any other metal ornamentation is not permitted on the water slides. Tattoos or clothing with offensive language, depictions of sexual acts or nudity or graphics depicting messages of violence are not permitted at any time. Water Park or Resort admission may be denied if clothing or tattoos are deemed to be inappropriate by management and the Guest refuses all reasonable options. Shirts cannot be turned inside out as a solution.
INAPPROPRIATE BEHAVIOR
Should any action by a guest be deemed inappropriate by management, management reserves the right to take action against the guest which may result in, but is not limited to, the guest being ejected from the park or resort without refund.
LANGUAGE
Guests using profanity or abusive language, symbols or gestures may be ejected from the park or resort without refund.
Notice of Filming & Photography
Blue Harbor Resort reserves the right to use any photograph/video taken at any Blue Harbor Resort without the expressed written permission of those included within the photograph/video. Blue Harbor Resort may use the photograph/video in publications or other media material produced, used or contracted by Blue Harbor Resort including but not limited to: brochures, invitations, books, newspapers, magazines, television, websites, digital or print ads, and any media known now or hereafter devised.
To ensure the privacy of individuals and children, images will not be identified using full names or personal identifying information without written approval from the photographed subject, parent, or legal guardian
A person visiting Blue Harbor Resort who does not wish to have their image recorded for distribution should make their wishes known in writing by contacting Blue Harbor Resort in advance at marketing@blueharborresort.com, including full name and a photograph. Blue Harbor Resort will use the photo for identification purposes and will hold it in confidence.
By visiting Blue Harbor Resort or failing to notify Blue Harbor Resort in writing of your desire to not have your likeness used by Blue Harbor Resort, you are agreeing to release, defend, hold harmless, and indemnify Blue Harbor Resort from any and all claims including compensation involving the use of your picture or likeness.
Any person or organization not affiliated with Blue Harbor Resort may not use, copy, alter or modify Blue Harbor Resort photographs, graphics, videography or other, similar reproductions or recordings without the advance written permission of an authorized designee from Blue Harbor Resort.
Thank you for your understanding and cooperation!