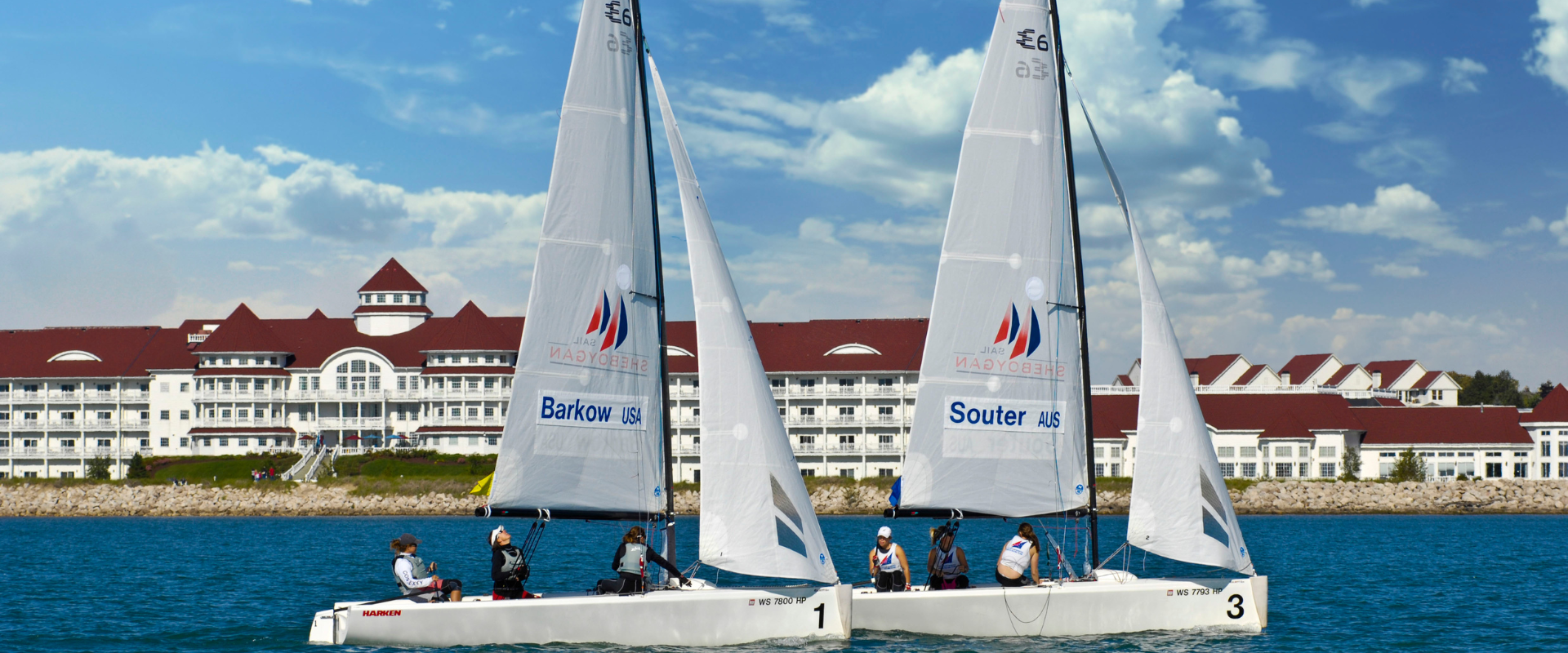 Wade House
About Wade House
Travel back to the 1860s during the height of westward expansion in America and the Civil War at Wade House, a Wisconsin Historical Site. Built between 1847 and 1851, the stately 27-room stagecoach inn once provided a welcome respite for weary travelers along the busy plank road between Sheboygan and Fond du Lac and is now the centerpiece of the Wade House experience. You'll also discover an authentic blacksmith shop, sawmill, and one of the country's most extensive collections of horse-drawn carriages at the Wesley Jung Carriage museum.
Enjoy interactive exhibits for the whole family as you explore Wade House with a taste of food from the kitchens, belly up to the bar in the taproom, play period games, meet friendly farm animals, and see sparks fly from the anvil or smell fresh sawdust at the mill.
Wade House historic site is located near Kettle Moraine Scenic Drive and is open daily, mid-May through mid-October, with special events throughout the year.
Wade House Special Events
11/4 & 11/11 Hearthside Dinners
11 a.m. - 3 p.m.
Enjoy a delicious hearth-cooked meal, prepared with your own hands, in the historic Wade House stagecoach hotel. You'll prepare unique 19th-century dishes on a wood-burning stove and over an open hearth fire just as Betsey Wade did more than 150 years ago. This event culminates in a wonderful sit-down, family-style meal in the lovely Wade House dining room.
This meal's theme is German menu and includes potato leek soup, sauerbraten (spiced beef roast), spaetzle (German noodles), Dutch beans/carrots, Pennsylvania style sauerkraut, apple bread and krummkake (sour bream coffee cake).
COST
$75 per person

Guests must be age 13 or older to attend. Advanced registration required, registration will end the Wednesday prior to the specific event date.
LEARN MORE
12/9-12/10 A Wade House Christmas
10:00 a.m. - 4:00 p.m.
Experience the wonder of a 19th-century Christmas at Wade House. The sights, sounds, and smells transport you back to when the holidays had a stronger focus on family gatherings and time together. The historic Wade House Stagecoach Hotel halls will be decked out for the holiday season, showcasing how the Wade family and their many visitors would have celebrated the festive season. Activities include cookie decorating, games, scavenger hunts, old-fashioned decorations, classic holiday treats, crafts, live music and a reading of "The Night Before Christmas."
COST
Adult (18-64): $15
Teen (13-17): $15
Senior (65+): $13
Child (5-12): $8
Child Under 5: Free
Society members receive a 10% discount, please verify your membership where prompted to receive discount at check out.
LEARN MORE
Wade House Hours
SPRING, SUMMER & FALL
May 27 – Nov 4
Wednesday – Sunday
10:00 am – 5:00 pm
WINTER
Visitor Center & Carriage Museum Only
Nov 5 – May 2024
Saturdays
10:00 am – 5:00 pm
Wade House is closed on the following holidays:
New Year's Holidays & Weekend, Martin Luther King Jr. Day, Easter, Thanksgiving Holiday & Weekend, Christmas Holiday & Weekend.
Wade House Admission
SPRING, SUMMER, & FALL PRICING
May 27 - Nov 4
Adults (18-64): $15
Teens (13-17): $15
Senior (65+): $13
Child (5-12): $8
Children under 5: FREE
WINTER PRICING
Nov 5 - May 26
Adults (18-64): $8
Teens (13-17): $8
Senior (65+): $6
Child (5-12): $6
Children under 5: FREE
Wisconsin Historical Society members receive free general admission and 10% off events.