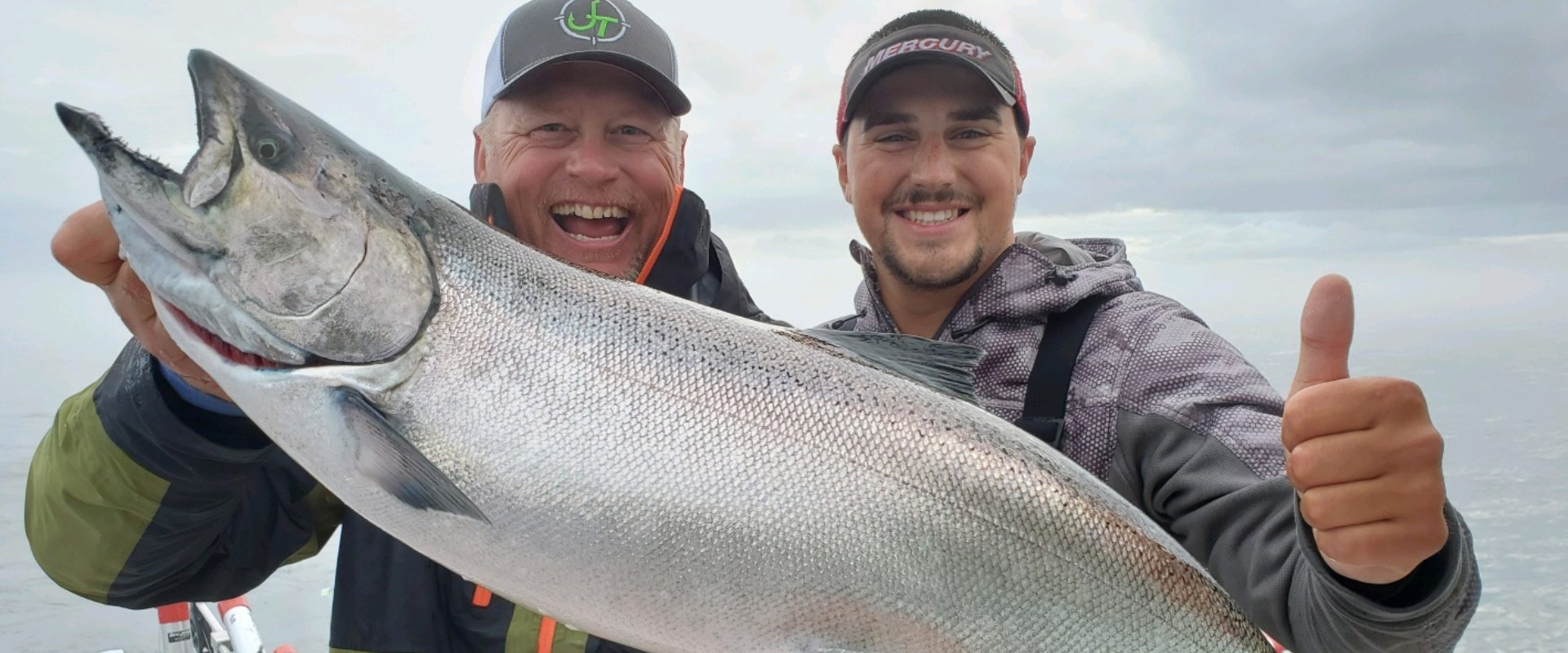 Playin' Hooky Sportfishing
About Playin' Hooky Sportfishing
Playin' Hooky Sportfishing is Sheboygan, WI's premiere fishing charter. Capt'n Dave Lutze grew up fishing in Wisconsin and 2023 will be his 17th season in the charter fishing industry. He has incredible knowledge about targeting Great Lakes salmon and trout and enjoys sharing that knowledge with his charter fishing guests. Capt'n Dave and his team ensure good times will be had by all ages with a sportfishing charter on Lake Michigan. After all, it's your trip, your vacation, your adventure!
The Playin' Hooky Sportfishing Charter Boat
The Playin' Hooky is a 36-foot Chris Craft Commander, complete with all the bells and whistles necessary for fishing Lake Michigan, including radar unit (for fishing in fog) GPS, fish locator, and several speed and temperature gauges for finding the preferred fishing locations and is one of the finest and most comfortable fishing vessels for a Great Lakes charter fishing trip.
Book Your Fishing Charter with Playin' Hooky Sportfishing