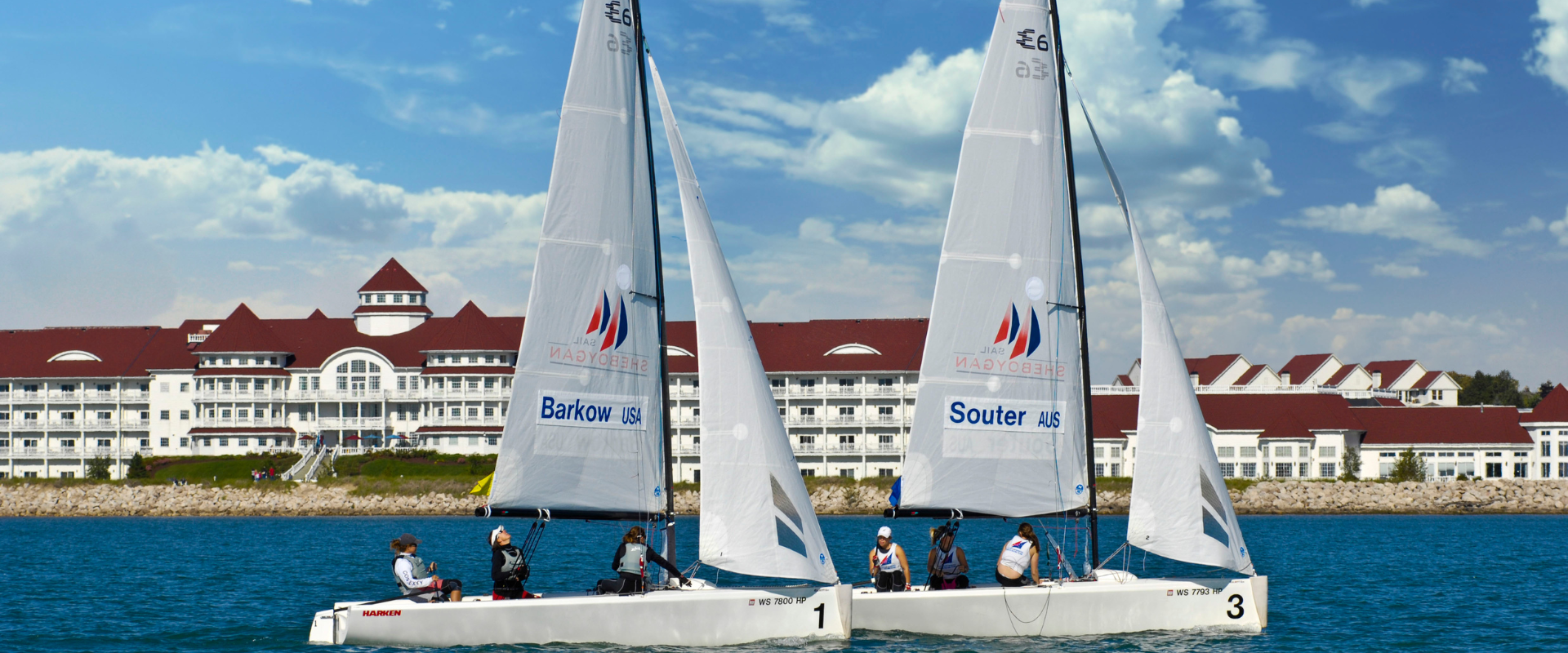 Sheboygan County Museum
About Sheboygan County Museum
Celebrating 100 Years!
The Sheboygan County Museum in Sheboygan, WI near Blue Harbor Resort provides local Sheboygan collections, while preserving history, and educating the public.
The museum spans several buildings. The Main Building, built in 1997, houses collections, offices, classrooms, work areas, and local history exhibits. This is where you'll start your experience at the museum! In the Kohler Addition, built in the style of a carriage house, you'll find the museum's main entrance, elevator, lobby, additional gallery space, and museum store. Most temporary exhibitions and public programs take place here in the 20,000 square foot space.
During your visit to Sheboygan County Museum, you'll also want to visit the Taylor House, Weinhold Log Cabin, Schuchardt Barn, and Bodenstab Cheese Factory.
COLLECTIONS
The Sheboygan County Museum's collection contains nearly 35,000 objects dating from 10,000 B.C.E to the present. Textiles represent the largest subset of the collection, but there are also archaeological specimens, and geologic objects. The animations and memorabilia from H.C. Prange's Department Store are a favorite display during the holidays!
The Museum also maintains a specialized Education Collection, comprised of period objects and reproductions, that provides hands-on learning opportunities for the Full-Day Education Programs.
EXHIBITS
A variety of exhibitions of local, regional, and national interest highlight local Indigenous culture, maritime, trades and industries, home life, sports, and entertainment. The annual Holiday Memories exhibit presents vintage animated window displays from Sheboygan's H.C. Prange, Younker's, and Boston Store Department Stores.
PUBLIC PROGRAMMING AND EVENTS
The museum presents a full calendar of events to engage, educate, and entertain visitors of all ages and backgrounds. Programs include speaker presentations, music, crafts, movies, events, history walks, special tours, and much more.
Holiday Memories 2023: Holiday Delights
Wrap up 2023 and the 100th Anniversary of SCM with Holiday Memories! This year, the historic H.C. Prange and Boston Store animated characters nod to the past 30 years of displays and the visionaries who helped them come to life! Get ready to celebrate with racoons, angels, deer, and more!
Spend a few hours enjoying holiday activities and fun, including chats with Bruce the Spruce, vintage pedal toys in the Garton Toy ride-on corral and a Family Make & Take Project celebrating Sheboygan County's maritime heritage! The David Taylor House and Weinhold Log Cabin are also decorated for the holidays, along with festive Community Trees and a special exhibit from the Lakeshore Miniatures Club.
Holiday Memories includes countless special events and activities as well, so mark your calendars for these additional jolly experiences!
Prange's Holiday Memories Hours & Admission
HOLIDAY MEMORIES HOURS
Monday & Tuesday: 12:00–7:00pm
Wednesday–Sunday, 12:00–5:00pm
HOLIDAY MEMORIES ADMISSION
Adult $10
Senior (62+) $7
Active Military $7
Ages 6-17 $5
Ages 0-5 Free
Museum Members Free
Contact Sheboygan County Museum
Just 8 minutes from Blue Harbor Resort in Sheboygan, WI.
3110 Erie Avenue | Sheboygan, WI 53081
920-458-1103