What We Offer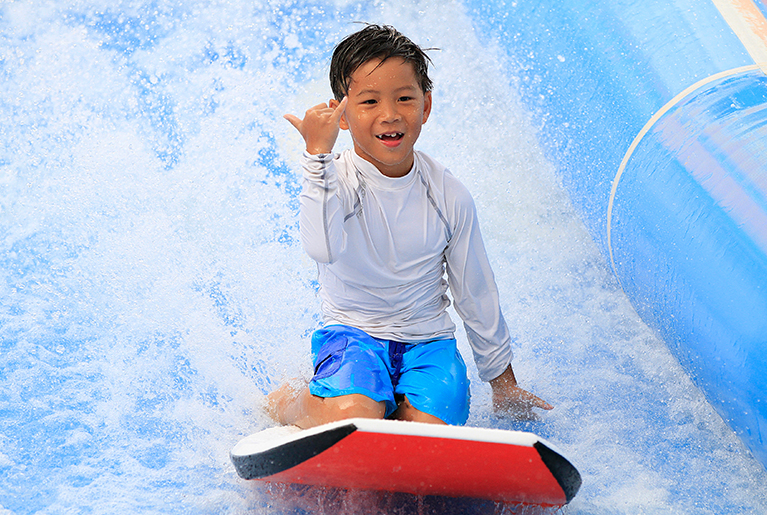 The Riptide
Learn how to ride the waves on our indoor surf simulator, The Riptide!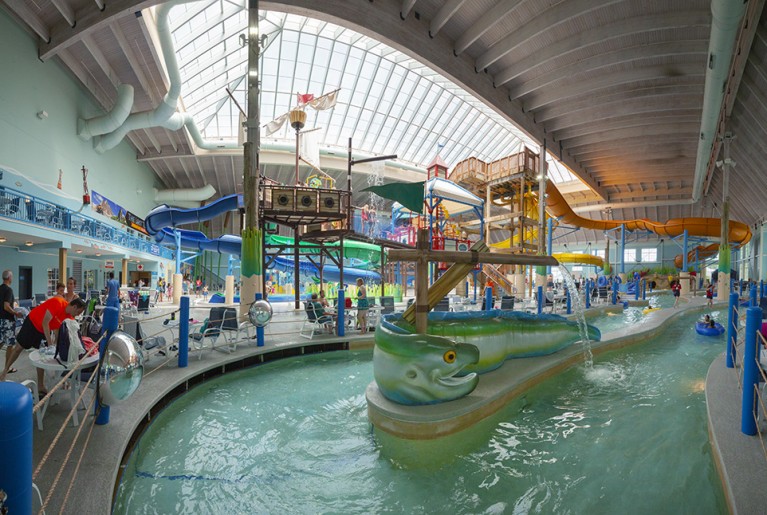 Molly's Moat
Slow things down as you float on inner tubes down our indoor lazy river.
Hot Tub
Our waterpark features a hot tub for those who love to soak and rest. Available for anyone 16 years and older.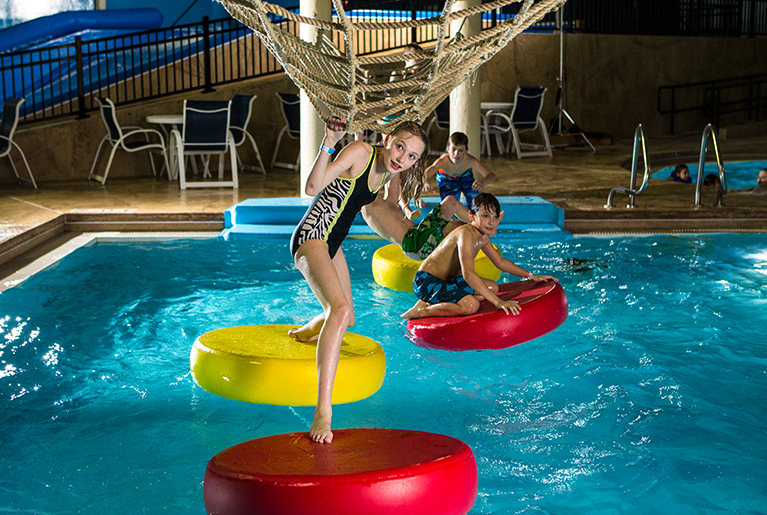 Lily Hopper
Test your strength and skills as you balance across the Lily Hopper.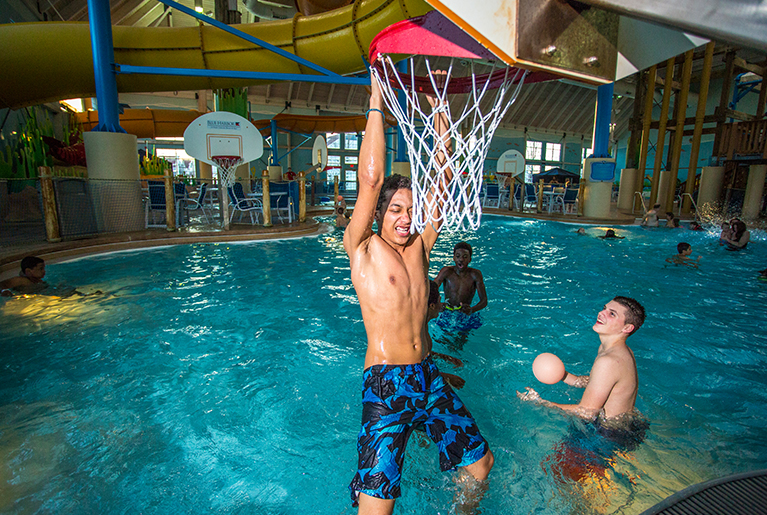 Water Basketball
Dunking baskets is better in the water! Play a fun game of water basketball with the family.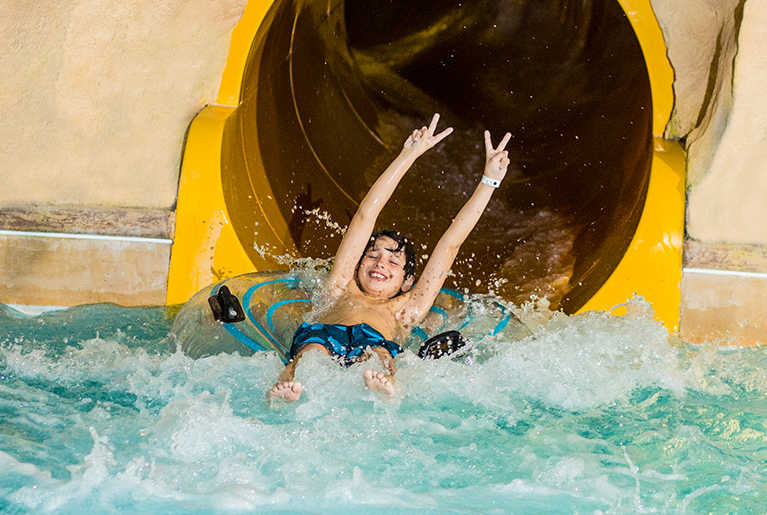 Dueling Tube Slides
The Soaker and The Splashdown are two three-story, dueling tube slides that cover more than 600 linear feet. Race against your friends as you see who makes it first to the bottom!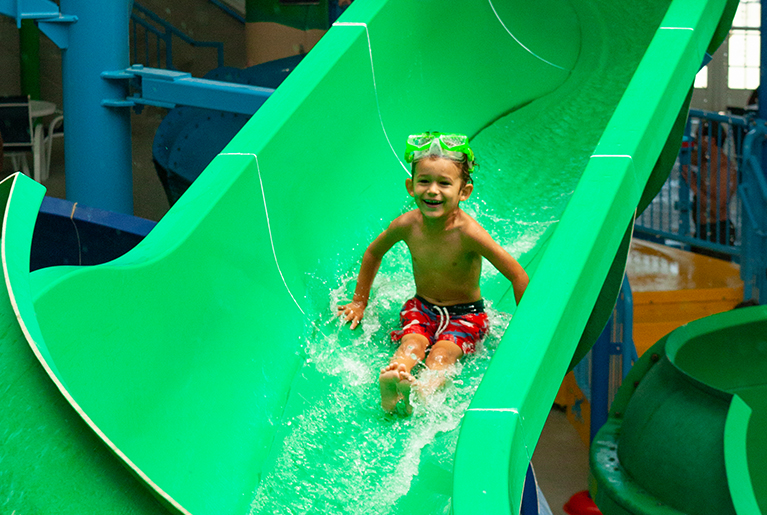 Waterslides
Sammy's Slider and Snapper's Splash, two body slides descending from the top of Breaker Bay Pier, are available for family members of all ages. Sammy's Slider and Snapper's Splash do not allow double riding on the body slides. Children must be over 42" to ride these slides.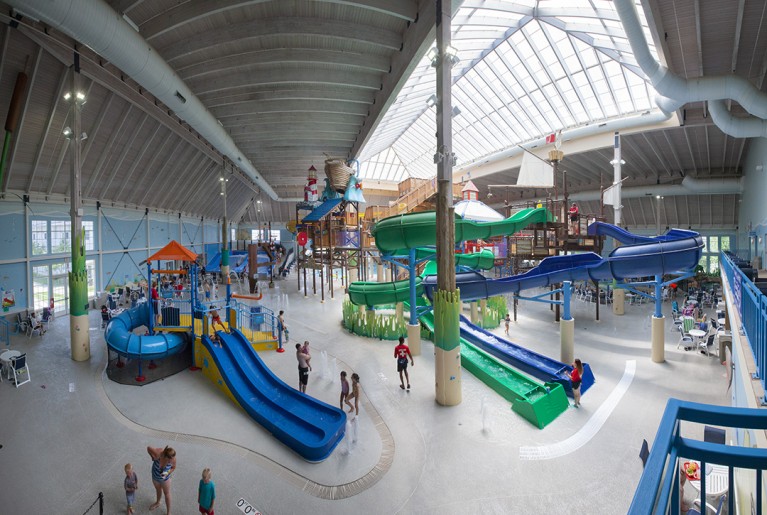 Toddler Tides
This fun, colorful structure makes for the perfect play area. Watch your kids as they enjoy the thrill of a waterslide or the spray of a wave in an area just for them.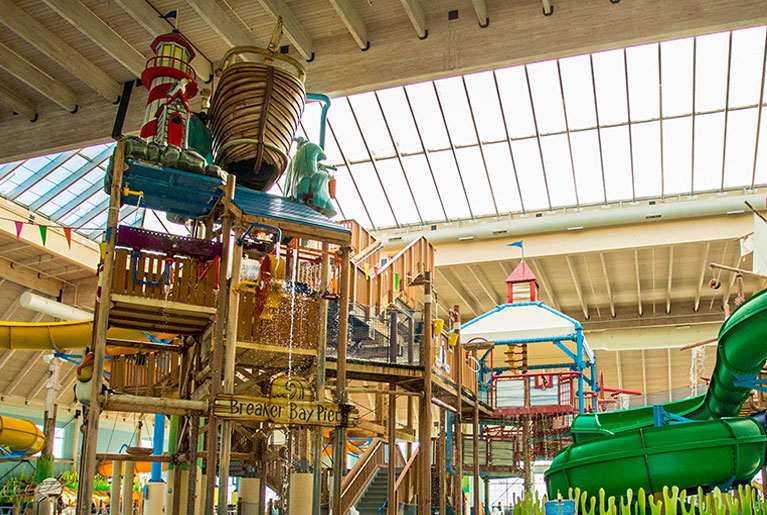 Breaker Bay Pier
At the center of Breaker Bay indoor waterpark stands our four-story water activity center. Climb through 12 levels of water-based adventure, interconnected with suspension bridges, cargo nets, web crawls and more than 60 guest-activated water effects.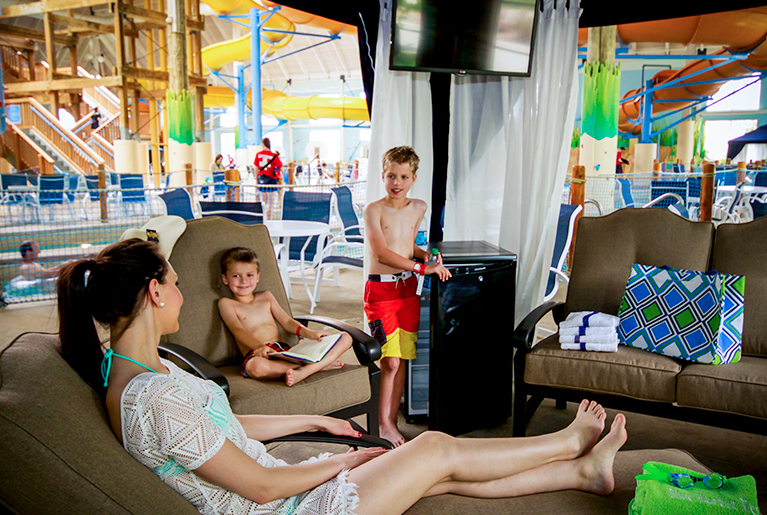 Private Waterpark Cabana Rental
Make it easy for the kids to come find you while you relax in comfort with your own private cabana experience.
Luxury Outdoor Cabana Rental
Reserve a space all your own, and take in the sun on our outdoor pool deck with our new luxury cabana rentals. Conveniently located steps away from The Sand Bar, you have everything you need to relax with a cold drink in your hand. These cabanas are an open concept, but a privacy curtain is available upon request. Requests must be made prior to arrival.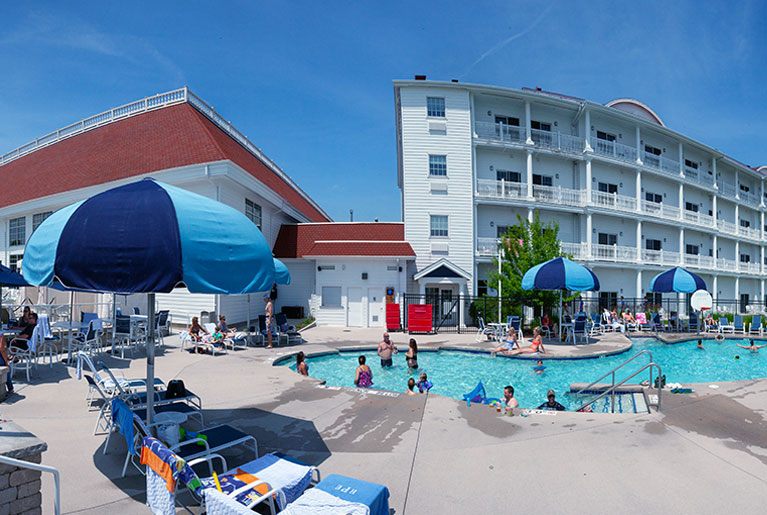 Outdoor Pool
Enjoy our seasonal outdoor pool as you indulge in a meal or drink from The Sandbar. Located outside Breaker Bay Waterpark, you are able to take in the sights of Lake Michigan while splashing in the pool.
Rocky Bottom Snack Bar
Looking for a quick bite to eat while staying in your swimwear? Let the kids splash around while you stop by Rocky Bottom Snack Bar. From burgers to fresh fruit we serve a wide assortment of kid favorites. For grownups, enjoy a selection of beers and frozen cocktails to help cool you down in our 84 degree waterpark.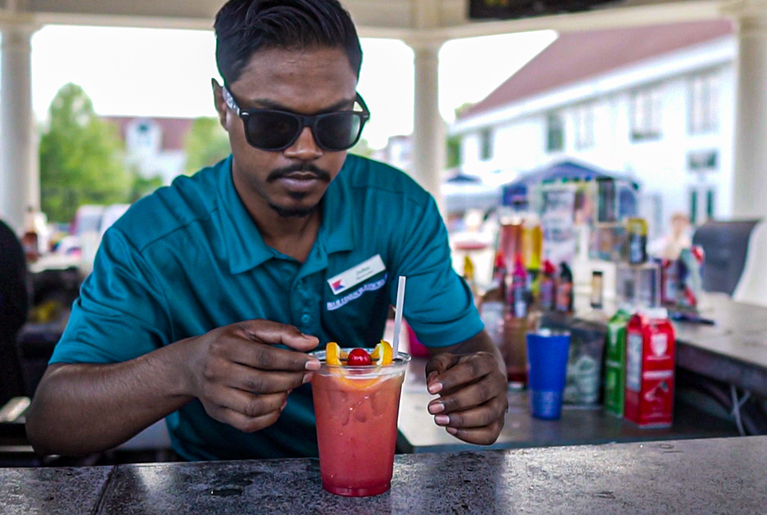 The Sandbar
When you're outdoors enjoying our pool, take a break from the fun in the sun. Sip on summer cocktails and refuel at our refreshing poolside bar, The Sandbar. Grab a bite to eat without missing a minute of sun—order your favorite dish from The Sandbar and have it delivered right to your chair.
eBikes Rentals
Adventure starts here at Blue Harbor Resort! When you're here, rent our ebikes along the Lakefront Bike Path behind our resort! To view rental rates, click here.