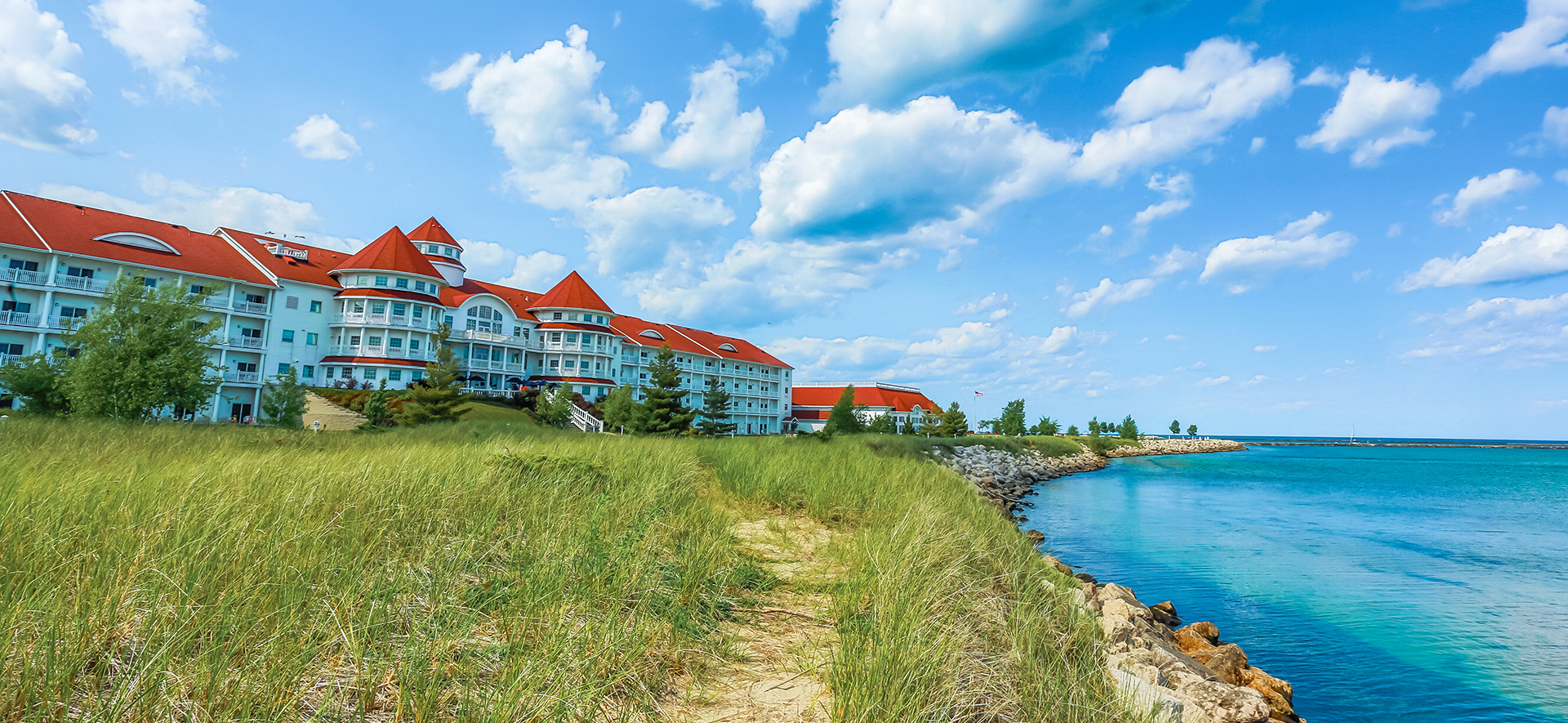 What We Offer
We thought of everything to make your stay at Blue Harbor Resort superlative in both comfort and convenience. Immerse yourself in warm environments and the convenience of an "everything under one roof" destination. You can park your car and never need it again until it is time to return, reluctantly, home.
From facilities and accommodations to recreation and dining, experience everything that makes group events better at the Blue.
Beautiful views
Blue Harbor Resort has the unique distinction of being a Wisconsin destination seated right on the shore of Lake Michigan. Our spectacular waterfront views provide the perfect backdrop for your event.
Make it a vacation
Give your meeting attendees, family and friends the gift of a true vacation. At Blue Harbor, we focus on family and fun, providing a perfect excuse for your guests to extend their stay after your event. Blue Harbor is a full-service resort with 179 suites and luxury villas. Relax and revive at our Reflections Spa & Salon. Children and adults alike will delight in our 54,000-square-foot indoor waterpark and miniature golf course, retail shops and many other local area attractions, including some of the best golf in the nation.
Corporate Meetings
Blue Harbor Resort views every meeting as an opportunity to provide unique solutions that not only achieve but also exceed your organization's goals. Whether you're focused on driving sales, conducting a training initiative, introducing a new product, inspiring breakthroughs or fostering innovation, Blue Harbor Resort's unparalleled professional development and creative resources will help you produce dynamic meetings, imaginative special events and one-of-a-kind networking opportunities.
Combining unique meeting accommodations and an outstanding array of recreational options including our indoor waterpark, full-service restaurants, a spa, and our adjacent proximity to the many attractions in and around the city of Sheboygan, it is easy to see how Blue Harbor Resort sets the standard for meeting success.
Inspire, motivate and reward your top performers with a trip to Blue Harbor Resort. From vacation packages to gift certificates, it's easy to share the Blue Harbor Resort experience.