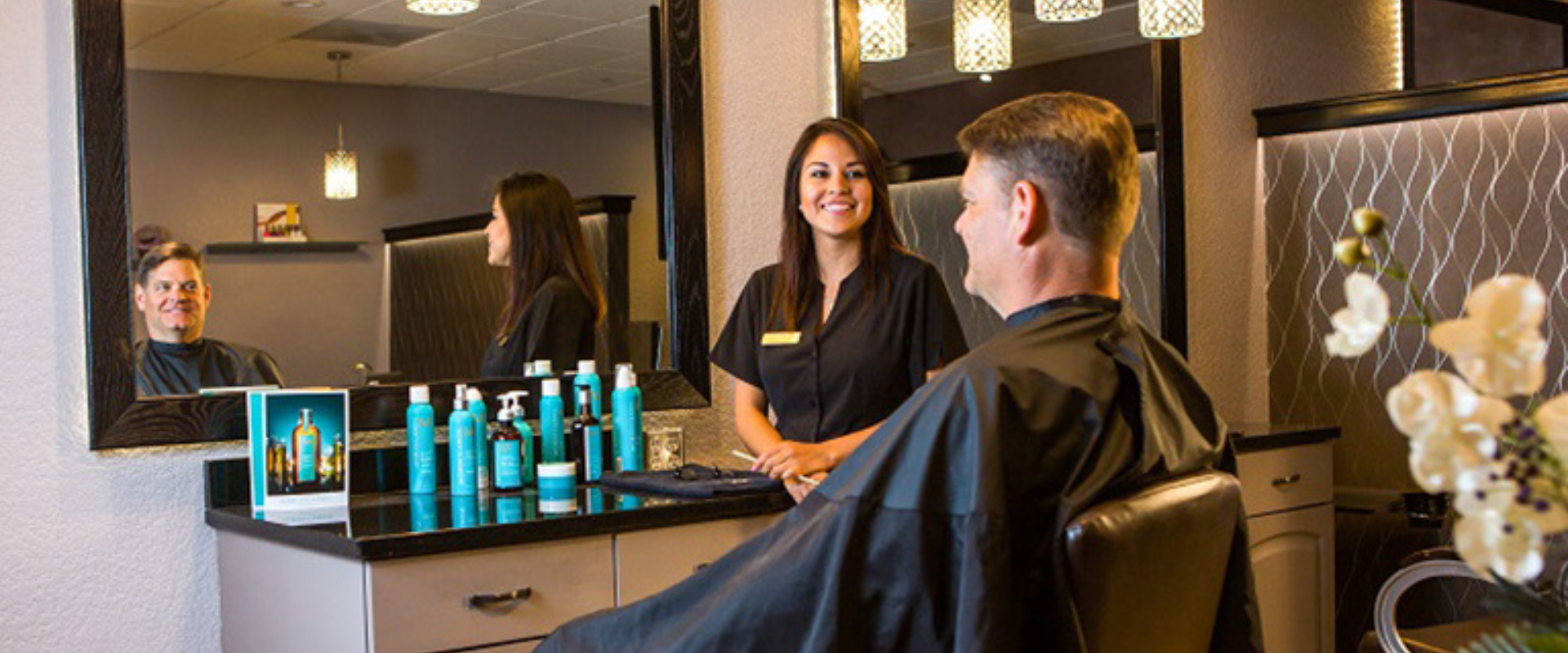 Hair Care Services
Now Offering Matrix Hair Care
Reflections Spa & Salon will have you looking your best whether you are looking for a refresh for your look or just want to look your best for dinner tonight at The Beacon Restaurant. Our salon professionals use Matrix hair care products for Men's, Women's, and Kid's Hair Cuts as well as Hair Color, Highlights, and Blow Outs. Rejuvenate your look with our hair care services at Blue Harbor Resort in Sheboygan, WI.
Hair Care Services
HAIR CUTS
Includes consultation, shampoo and blow-dry style.
Women`s Cut $40
Men`s Cut $30
Children's (13 years old and under) $20+
Blow Out, Including Shampoo $30
Bang or Neck Trim $15
Please note an additional charge will be applied for extra product, if needed.
Book Your Hair Care Services